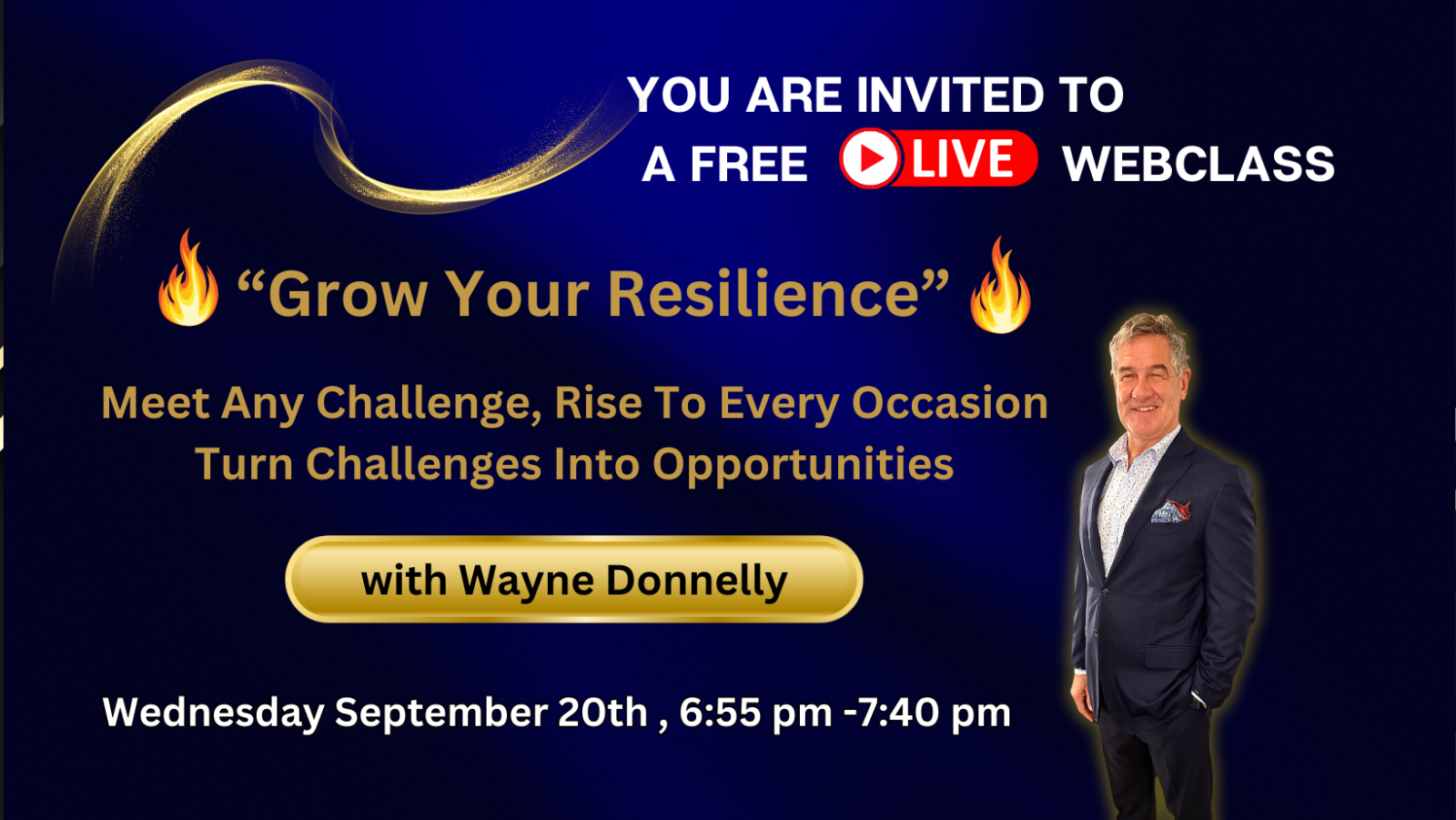 Sep 20, 2023 06:55 PM

–

Sep 20, 2023 07:40 PM

Australian Eastern Standard time
"Meet Any Challenge, Rise To Every Occasion, Turn Challenges Into Opportunities"
Life is full of unexpected challenges, and the ability to bounce back and thrive in the face of adversity is a skill worth cultivating.
Join us for an inspiring and transformative event, 🔥🔥 "Grow Your Resilience" 🔥🔥 where we will explore the art of resilience and how it empowers individuals to not only weather life's storms but also emerge stronger than ever before, all through the lens of cutting-edge neuroscience breakthroughs.
In an ever-changing world, resilience has become an essential quality, and neuroscience has revealed fascinating insights into the human capacity for adaptability and growth. This event is your opportunity to gain valuable insights, strategies, and practical tips from a renowned resilience expert who has mastered the art of navigating life's twists and turns, driven by the latest neuroscience discoveries.
During this enlightening event, you can expect:
Three Immediate Tips for Resilience: Discover three specific, actionable tips you can implement right now to enhance your resilience, all backed by the latest neuroscience research.
Interactive Experience: Immerse yourself in a hands-on, interactive experience that will allow you to apply resilience-building techniques in real-time, providing you with a tangible understanding of their effectiveness.
🔥🔥 "Grow Your Resilience" 🔥🔥 is a must-attend event for anyone seeking to embrace life's challenges, adapt to change, and flourish in the face of adversity while harnessing the power of cutting-edge neuroscience. Whether you're a seasoned resilience enthusiast or new to the concept, this event promises to provide valuable insights and inspiration that will empower you to meet any challenge and rise to every occasion.
Mark your calendar for Wednesday, 20th September, at 6:55 PM (Brisbane Time) and join us for this transformative journey towards a more resilient and empowered you, guided by the latest neuroscience discoveries.
Don't miss this opportunity to turn challenges into opportunities, reshape your mindset, and discover your inner strength. Reserve your spot today!