May 2, 2022 08:20 PM Central
Wayne Donnelly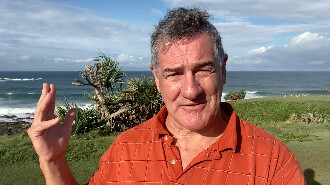 Next weekend (7th and 8th May) is the Mother's Day Weekend.
And that means the Carrara Markets (Gold Coast, Queensland)
will be having their annual Psychic Fair.
The organisers have asked me to come back to Carrara Markets
and do my thing - demonstrating hypnosis, improvised comedy
hypnosis mini shows and speaking on the power of your unconscious
mind.
In addition, I'll also be working with people who want to change
with my "Fix It Or It's Free" sessions. That is, if you demonstrate you are
able to respond to hypnosis quickly and deeply then I can give
hypnotic suggestions to create the change you desire.
There is a nominal fee which you only pay when you confirm that
you have the evidence that the change you desire has occurred.
If this is for you, then
come
to Carrara Markets his weekend and
give it a go
.... you have nothing to lose expect your fears and
unwanted habits....
and only great things to gain.
Have a great week and see you at Carrara Markets this weekend!
https://youtu.be/zGnq_KBAnSM
'